Eric Hamber Secondary School


Class of 1978
In Memory
Juan Babini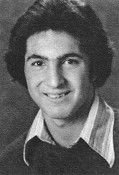 Juan died tragically in a motorcycle accident at age 28 on April 23, 1988. He left behind his wife and our classmate Linda Oldaker Babini and their young sons.
Juan's oldest son, Nathaniel, who is now 28 years old, is planning to come to the 30th reunion with Linda so he can meet some people who knew his dad.
We remember Juan among other things as the athlete that we always wanted on our team, a fun loving friend that knew when to be serious, and an all round great person to know. He left us way too soon.

Please add your memories of Juan by posting a message below.