Eric Hamber Secondary School


Class of 1978
In Memory
Chuck Evans
January 17, 1961 - April 12, 2020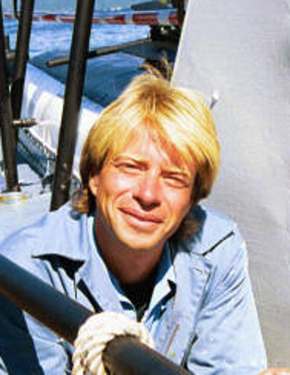 Charles Peter Evans, known to all of us as "Chuck" was born in Toronto, Ontario, and moved with his parents John and Hannelore to Vancouver in 1962, becoming a big brother to Oliver shortly after.
He was a superb skier, sports car enthusiast, fisherman, stockbroker, craftsman, stone mason, cat lover, great friend, and a Canadian Coast Guard Rescue Specialist from 1995 - 2012.
In 2007, Chuck competed in the Canadian Coast Guard's leading Seaman's Competition examinations, placing the top 20 throughout Canada, which resulted in his being awarded a permanent position at CCG Bamfield Station. Until his retirement in 2012, his professionalism, dedication and compassion saved countless lives at peril, and made all of us feel a little better just knowing he and his crew would be there if we were the ones in need.
In Bamfield he built two well crafted homes, an extraordinary stone seawall, the Boardwalk notice shelter, kept the Coast Guard lawn and roses perfect, played a mean game of chess, was a great cook and host who entertained us with stories until the sun came up, was devoted to his family and community, and was a very kind person who was loved by all who knew him.
A celebration of life will be scheduled once the current social regulations are relaxed.